Volvo Harnessing Innovative Tech To Design The Safest Autonomous Vehicle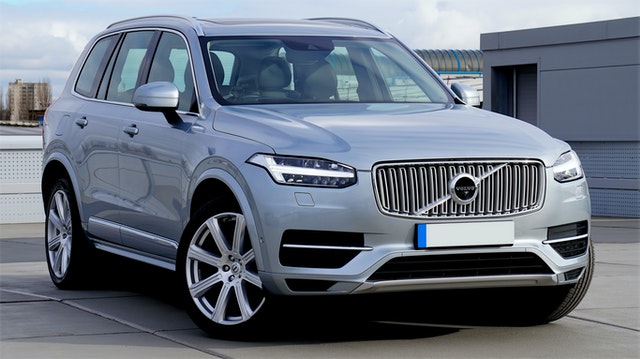 New statistics reveal that by 2030, one in every ten cars all over the world will be fully autonomous, according to a report on TechRepublic. A team from Fast Company visited Volvo's innovation lab in Gothenburg, Sweden, to get insights into how the automaker is using the latest technologies to design a safe self-driving car. They discovered Volvo's creative solution is the Volvo 360c, a glass-domed, autonomous concept car designed with sound and gaming technology. The research project, known as Sonic Interactions in Intelligent Cars (SIIC), will resolve a significant issue experienced in electric cars. Typically, EVs are silent, and the speakers integrated into Volvo 360c will enable autonomous vehicles to communicate with passengers and pedestrians. As the new push to advance self-driving cars continues, here are some tech features Volvo will use in its autonomous models.
Sound technology
According to Volvo Cars' sound designer Fredrick Hagman, sound can be an effective tool for showing the vehicle's intentions and communicating vital details about the outside world. For instance, continuous crescendo sounds, like those you hear when you turn on a computer, might indicate a lane change. They could also warn passengers of a potential maneuver like a sharp turn, hence preventing motion sickness. Integrating sound tech in automobiles could also alert drivers of nearby pedestrians, thus replacing the manual waves and nods motorists create for themselves.
Highway pilot
Safety is a top concern for everyone when checking out different car makes and models at dealerships, and this aspect won't change when autonomous cars hit showrooms. For this reason, Volvo is leveraging the Highway Pilot assist system in enhancing safety. This technology works by automating different driving functions like lane-keeping assist and speed controls with the help of various sensors, including LiDAR. When turned on, Highway Pilot will match the car's speed to traffic flow. It will also maintain the required distance from vehicles ahead and navigate the vehicle safely while keeping to the correct lane.
LiDAR technology
LiDAR is essential for autonomous vehicles for various reasons. LiDAR functions as the eyes of self-driving cars as it provides drivers with a 360-degree view of their driving environment. Additionally, LiDAR systems create a 3D presentation that helps monitor the distance of vehicles in front and those passing by. That way, it can command the car to apply brakes to avoid potential collisions.
There's no doubt that autonomous cars are the future, but automakers must integrate modern technologies to redesign the automobile, and make it fit in the self-driving world. Volvo is already making significant strides by embedding sound and gaming technologies into its autonomous concept car Volvo 360c. Other tech features expected in Volvo's self-driving cars are pilot assist and LiDAR.