Here's How To Download Health Card Online To Get Financing Quickly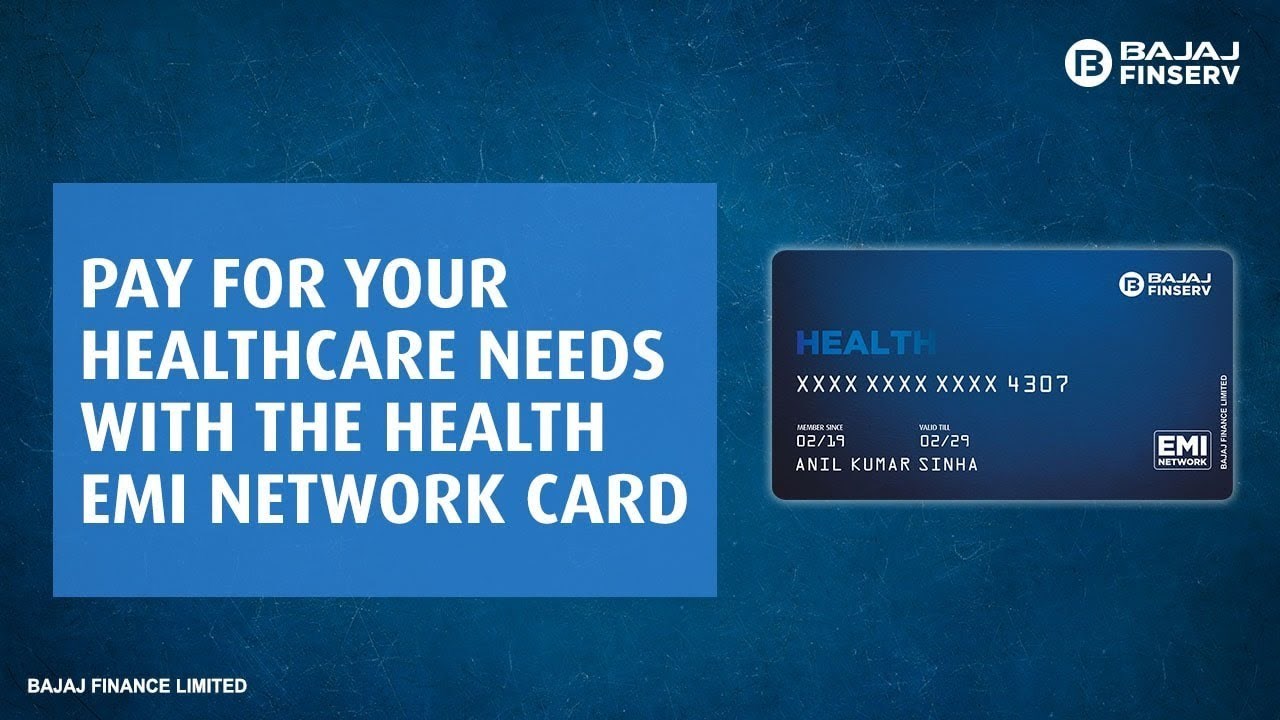 During a medical emergency, individuals need to arrange the necessary funds immediately as a delay in such assistance can lead to permanent disabilities or even death.
A Digital Health EMI Network Card from Bajaj Finserv can be immensely helpful in these situations. Cardholders can do health card download instantly after availing the same to make necessary payments.
Health cards are digital instruments, and users do not get a physical copy of this card from the financial company. They thus need to provide card credentials only at the billing counter to pay for all expenses.
Steps to follow to download health card
Follow these steps mentioned below on the financial institution's official website to avail the payment card when the need arises –
Step 1: Click on the 'Get it now' button on dedicated page of Bajaj Finserv's Health EMI Network Card.
Step 2: If you are registered with this NBFC, confirm your identity through a one-time password. Keep in mind that the phone number which you provide should be the one registered with the financial institution.
Step 3: Check pre-approved offers after entering your phone number.
Step 4: Proceed to make payment of the one-time fee via one of the many online payment modes. For insta cards, the fee amounts to Rs.707, while it is Rs.589 for non-insta cards.
Step 5: If you do not already have the Wallet application from Bajaj Finserv on your phone, download the same and install it.
Step 6: Open this application and go to Health EMI Network Card section. Here, you can check all the necessary details of this card, including the pre-approved limit, outstanding dues, and other credentials.
Since the process to download health card is simple, one can easily acquire a copy of the same at any time. Such a facility can be immensely helpful when seeking emergency medical assistance.
Additionally, existing Bajaj EMI network members will find it easier to avail such a card. These individuals can apply for a health card online without needing to submit any additional documents. However, others will need to submit their NACH mandate and KYC documents to complete an application. Such individuals will need to visit one of the partner outlets to avail this card, and cannot apply online.
What are the primary benefits of the health EMI network card?
A health EMI network card primarily allows users to convert outstanding medical bills into equated monthly instalments. Thus, instead of servicing the entire amount through one payment, cardholders can clear the dues through several small payments. After the download of health card, you can select the tenure for repayment as well, which generally varies between 3 and 24 months. Thus, in case of a substantial expense, you can pick the longer period and vice versa.
Other features and facilities of the Bajaj Finserv Digital Health EMI Network Card are as follows –
More than 5,500 network hospitals
Cardholders can benefit from the wide expanse of network hospitals counting up to 5,500 plus facilities across over 1,000 cities where they can pay using this payment card. It suggests that one can find supported hospitals or clinics in their vicinity, regardless of where he/she is at the time of medical need. When you visit one of these facilities, offering the card clears all your medical liabilities instantly.
Substantial pre-approved limit
Following the download of health card, you can check your credit limit for this card. If you own a different Bajaj Finserv EMI card, the limit that would be pre-approved on the health EMI network card will equal around four times the limit on this other EMI card. In simpler terms, your health card may bear up to Rs.4 lakh as a pre-approved limit. This should be sufficient to handle most of the common medical expenses.
Regardless of where you avail this card in India, its benefits and facilities are applicable throughout the country. Therefore, you can seek treatment at network hospitals, even during domestic trips, should the need arise.
One card for the entire family
Instead of covering the medical expenses of the individual who avails this card, the Bajaj Finserv Digital Health EMI Network Card offers similar support to the cardholder's immediate family members as well, including parents, spouse, siblings and children. In all of these cases, this health card can help seek the necessary medical aid.
Exciting discounts and offers at select outlets
Apart from funding medical procedures, one can also use this card to shop at pharmacies. Often, cardholders can come across certain attractive discounts and cash backs at particular outlets when using the card to purchase medicines. These offers can lead to substantial savings. One should thus check these offers on the card's home page frequently, as new offers are introduced periodically.
One can begin using this health card as soon as the same is approved. The nominal joining fee ensures that this card is affordable for a significant section of society. Check your eligibility criteria thoroughly to ensure that you fulfil all the requirements to avail such cards.