Key Points To Remember Before Opting For A Personal Loan Balance Transfer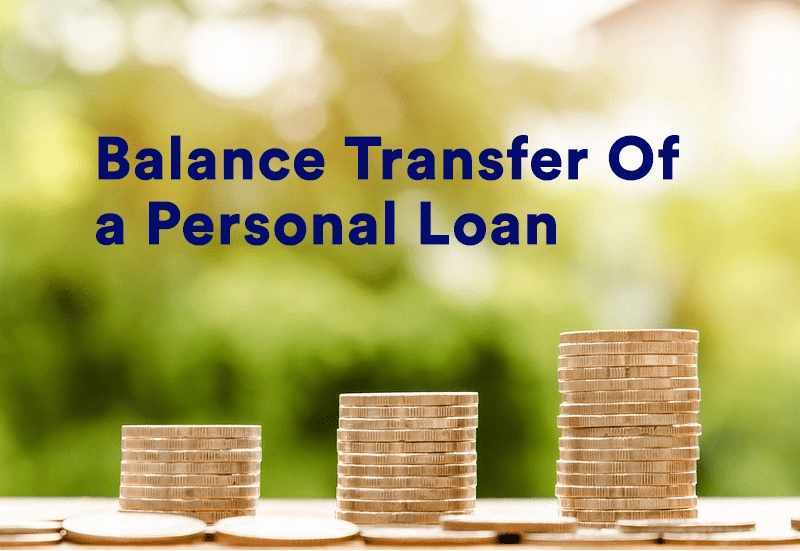 The facility of balance transfer involves borrowers shifting their existing loan to another lender to avail a lower interest rate. It may so happen that a borrower is struggling to pay monthly instalment of their personal loan; in such a situation, personal loan balance transfer can provide the much-needed ease in repayment required to effortlessly clear one's debt.
Benefits of personal loan balance transfer
Here are a few advantages of loan balance transfer –
Better terms
The primary reason to opt for a balance transfer is to avail a lower rate of interest or a longer tenure for repayment. Reduced interest rate enables a borrower to make repayments on the personal loan without straining his or her personal finances.
Better services
Borrowers may be dissatisfied with the services extended by their lenders and may not want to continue. With the facility of balance transfer, borrowers no longer have to wait till paying off outstanding dues. One may avail better services after selecting the right personal loan lender and shifting the outstanding debt.
Few things to remember before opting for a loan balance transfer
Even though balance transfer helps to avail better rates of interest and reduce the financial burden to a certain extent, some aspects must be kept in mind –
Before opting for a balance transfer, it is important to calculate as to what may be the cost of repayment for the loan duration. It has to be noted that in the longer duration, the interest outgo will be more.
Personal loan calculator may be used to make calculations beforehand; it can also be used to make a comparison between various available options. Only after having adequate information at disposal, one can avail a better interest rate for personal loan.
Account for charges and processing fee
For personal loan offers regarding balance transfer, be sure to take into consideration the foreclosure penalty and processing fee. The fee is usually calculated at 1% to 3% of the principal amount. This additional expenditure should be taken into account to find out whether it is viable for borrowers. However, with lenders such as Bajaj Finserv, you can part-prepay as many times as you want, at nil charges.
Check interest rate difference
The savings made from the balance transfer facility mostly depends on how low the new personal loan interest rate is compared to previous rate. The minimum difference should be somewhere between 4%-5%. However, if the difference is lower, the savings may not amount to be much.
On the contrary, after fees and charges are taken into consideration, the savings may actually be negligible.
Go through the fine prints
Any new lender is likely to have different terms and conditions for their customers. The documents should be read carefully to identify any such clause that may run counter to the interest of the borrower.
Most reputed financial institutions extend various offers to eligible applicants willing to open a new line of credit. Companies such as Bajaj Finserv offer personal loan balance transfer at the Flexi facility. With this, the borrower has to pay interest only on the amount utilised from the loan limit and pay up to 45€58 lower EMIs.
Opting for personal loan balance transfer can prove to be significantly beneficial for a borrower. However, hidden costs and charges such as processing fee, foreclosure fee, statement charges, etc. must also be ascertained beforehand so that those do not accumulate into a significant amount, compromising the overall savings.