10 Questions You Need To Ask Before Hiring An SEO Company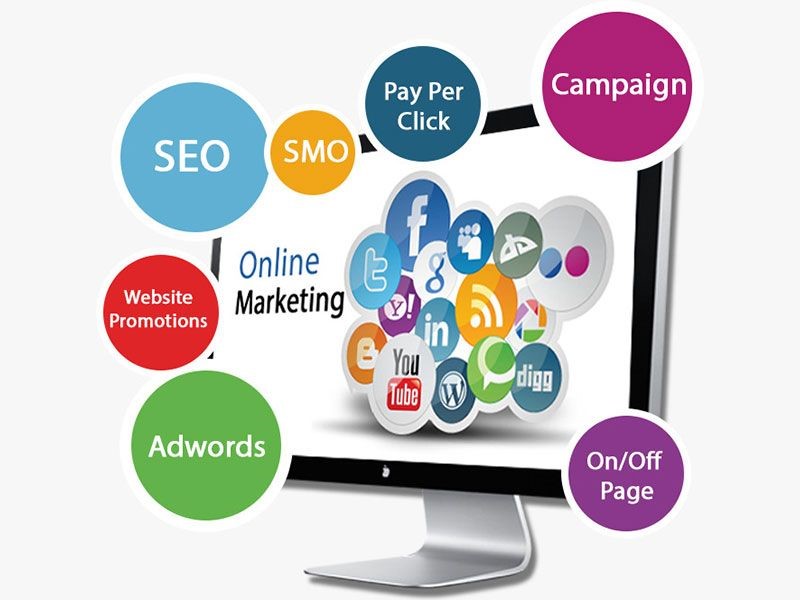 Finding the right SEO agency for you can be a tedious job. Selecting the right one based on your needs is important because selecting the wrong one for the job can prove to be disastrous.
If an SEO company you hire does not do its job right, it can negatively affect your online presence. Bad online presence automatically leads to adverse effects on your assets and business.
Nowadays, SEO has become a quite popular profession and a range of casuals and professionals are entering the field. How to distinguish between them and filter out only the best SEO companies in Phoenix AZ? Well here are some essential questions you should ask SEO agencies to better evaluate their methodologies, techniques, and approaches to different scenarios.
What Kind Of Services Will You Be Providing?
If the SEO agency had a poor reputation, it will mostly try to hide a few facts from you so be vary. They often have a thing for overselling their services for the cash you are paying them.
A good and responsible SEO agency will be transparent with all the dealing and explain all the services they will be providing as part of a strategy. Services that they provide should be dynamic and evolve over time, this should also be mentioned in the contract.
What Are Your Approaches To SEO?
SEO nowadays requires a more all-rounder expert that can handle all three aspects of SEO, technical, UX, and off-page, they also should have a clear strategy of balancing them.
The technical approach mostly is concerned with code, website structure, and responsiveness that can impact your search traffic. Technical SEO work is accomplished when web crawlers can easily crawl their websites without any errors.
User Experience is content optimization and will analyse user-end aspects of your site. Finally, the off-page will improve your SEO presence by adding earning links, strengthening the brand online, and improving the popularity of the website.
Backlinking is one of the most important parts of any digital marketing effort. Without healthy links connecting to your website, it's harder to rank among your competitors.
That said, not every link can be a great backlink. Choosing the wrong SEO expert can create spam links that can plummet your website's rank. So, it's always a great idea to ask this before you hire.
How Will You Strategize Our Brand?
As discussed earlier, SEO is a vast array of techniques and there is no one technique that fits all scenarios. Your potential SEO services provider should know unique techniques and approaches to "your" particular brand, business model, and goals.
What Do You Consider Success?
This is quite an interesting question that can give you some idea of general goals the potential SEO company has in mind, but it's not always the case where their definition of success matches your requirements. No SEO company can guarantee page-one rank or those who make such claims are using black-hat techniques.
Genuine SEO professionals craft their goals around the requirements you provide and only prioritize your needs in their overall scheme of things. In short words, an SEO agency's success should stem from your business goals and look out for companies who understand them well.
How Long Till We Can See Visible Results?
Proper SEO practices take time before they show their signs of success. Giving an agency a time-frame could jeopardize the whole strategy they concoct but most agencies will give you around six-months of time.
That said, it is possible to see clear signs of success earlier but it mostly depends on the health of your website. Seek a company that does not over-promise their delivery time.
How Much Consideration Do You Give To Mobile-Friendly Content?
Mobile-friendly websites are ranked much higher than websites that aren't because of google. Your candidate SEO agency should be open to collaborating with your on-site teams and prioritize mobile view specifically.
How Will SEO Incorporate With Our Marketing Strategy?
SEO should be part of a bigger marketing plan. The SEO company should show a willingness to work with your marketing teams and incorporate their output into their strategy. It can help in effective link-building.
How Will You Report Progress?
Keeping the SEO team's progress is important to keep track of whether their work is going how you initially planned or not. Since you already set goals initially, asking how they will customize the progress report to better cater to your needs and goals. Be careful of companies that cannot provide you a detailed report on how their work will be measured.
What Is Your Method Of Conducting Keyword Research?
Knowing the "why and how" part of the candidate SEO company's methodology is necessary for knowing if they really know what they are doing. SEO professionals will have many tools and techniques for conducting keyword research based on ever-changing trends and should have experimented with multiple tools to find a single best one that works in accordance with your business goals.
An SEO company is one of the best ways to accelerate your internet growth and presence but choosing a bad one can have the opposite effects. This is why it's important to carefully analyse the SEO company-to-hire and then make your final verdict based on these probing questions.