Discovering Rolex: 5 Things You Should Know About Each Collection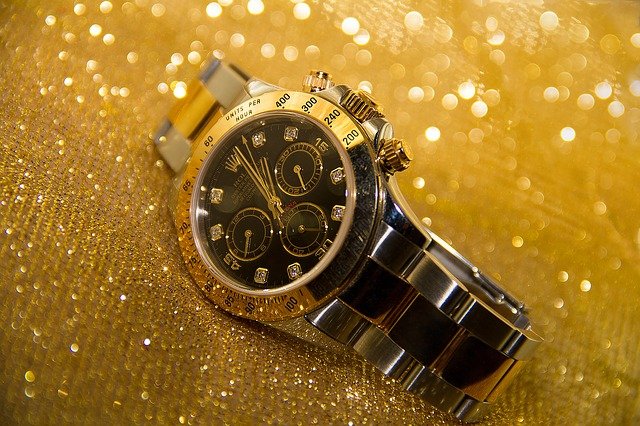 We already know that Rolex needs no introduction. Over the years, the iconic timepiece company has made quite a name for itself. When it comes to luxury wristwatch brands, Rolex might be the first word that comes to mind. Through their commitment to innovation, consistency, and attention to detail, the brand made quite a name for itself. Based in Geneva, the brand has successfully expanded and relies on its 4,000 watchmakers around the world. With only 800,000 timepieces released annually, acquiring one is not that easy. Aside from the fact that they cost a small fortune, some specific and rare models are hard to find, even in authentic retailers. The company is also successful when it comes to releasing several collections that are unique on its own. Here are some things that you should know about each one of them. And which specific models that you should check out!
1. Pearlmaster
We are starting the list strong with the Pearlmaster collection. Released in 1992, each piece is a great combination of style and elegance. It is the perfect gift for the ladies in your life. Each piece is embossed with precious stones, such as diamonds, rubies, sapphires, and emerald. Aside from the dial, the bracelet is what makes each timepiece stand out. The Pearlmaster bracelet has rounded solid links in 18 ct gold, but it surprisingly offers comfort to the wearer.
The Pearlmaster 39 is in ct white gold, diamonds around the dial, and a matching diamond bezel, and, of course, is the Pearlmaster bracelet. This particular piece is powered by Caliber 3235, which makes sure that the timepiece is in a superlative performance.
2. Milgauss
Milgauss is a collection that is specifically made for engineers and scientists. Launched in 1956, each piece can withstand magnetic fields that are up to 1,000 gausses, which makes it the ideal timepiece for the science professions. The ferromagnetic alloys inside the case keep the movement accurate and resistant to magnetic interference. It is distinct for its aesthetics and scientific heritage. This piece is powered by 3131, which is developed entirely by Rolex. Its precision is exceptionally done through its innovative features.
3. Submariner Date
More than just a timepiece, this model is also an underwater tool. Hence, the name for the collection. Specifically, the unidirectional rotatable bezel makes the watch functional. The 60-minute graduation allows any diver to monitor their diving time and decompression stops. Of course, the main material is corrosion-resistant ceramic, and the Cerachrom bezel makes the timepiece scratchproof. The knurled edge gives the user extra grip underwater. The depths of the ocean can make it hard to check your tools, but not with Submariner's dark mode. The Chromalight display makes your timepiece visible in the dark, which is a must-have feature for divers. The hands and hour markers emit the blue glow in dark environments. Submariner Date in Oystersteel with green Cerachrom is a crowd-favorite. This mechanical, self-winding timepiece is powered by 3235 Caliber, which is manufactured by Rolex. The oscillator is a paramagnetic blue Parachrom hairspring, with Paraflex shock absorbers.
4. Yacht-Master
This collection is made for the open seas. Made for water sports and sailors, this waterproof timepiece is charismatic on its own because of its character and performance. Aside from that, this particular model is the only professional piece that comes in three sizes. Rolesium is a combination that is unique for the Yacht-Master. The bezel is in 950 platinum, which shows off a silver-white color, making the piece look more luxurious. The graduated bezel, which is also bidirectionally rotatable, is made of precious materials. The collection is equipped with 3235 movements, which are developed by Rolex as well. It has 14 patents, precise, and resistant to shocks and magnetic fields. The Oysterflex bracelet is also patented by Rolex, which is a good alternative to metal bracelets. It brings comfort to the wearer, especially if you are using it for sports events.
5. Cellini
Inspired by Renaissance artist Benvenuto Cellini, this collection is a combination of contemporary and traditional. Thus, each piece reflects watchmaking heritage in a timeless form. The cases are in 18 ct white and Everose gold cast.
The Cellini moonphase timepiece stands out from the collection, which is astronomically accurate for up to 122 years. The phases of the moon feature make the piece even more unique. The model is equipped with a 3195 Caliber and is a self-winding timepiece.
Get your Rolex timepiece today!
There are several luxury timepieces, but you can never go wrong with a classic Rolex timepiece. More than just a tool to tell you time, each of the brand's collections is made for different people and professions. Known as a symbol of success, Rolex timepieces are easy to acquire. When browsing through the internet, you can check out watchshopping.com for their catalog of authentic Rolex timepieces.