How to Improve Practice Management with Greenway Health EHR Software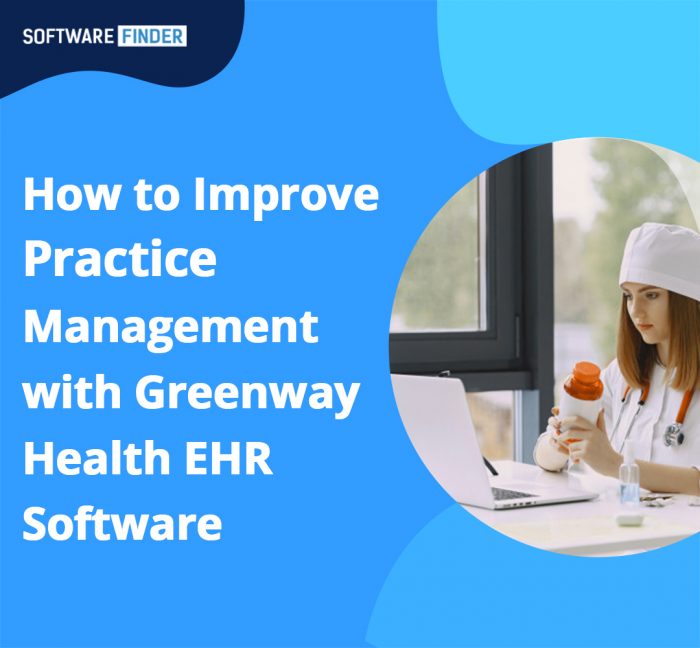 What is an EHR?
The term EHR stands for Electronic Health Records and while the term might suggest a reductive software which is only capable of storing healthcare records, these days it is actually a very advanced system that has many practice management capabilities. A lot of practices and hospitals around the country use EHR software to help them with their practice and patient management. Most EHRs have a few basic functions but there are some functions not all these software's have. And this is where Greenway Health EHR comes in because it is a pretty good software. There are several functions which Greenway health EHR Software can perform to help you improve your practice management and subsequently your practice. So let us dive into what makes Greenway Health great!
How Greenway Health Can Improve your Practice Management?
Scheduling
One of the cornerstones of any great practice is how well they schedule and manage their appointments. With this EHR you will be able to have seamless scheduling and reduce the number of no-shows as well through the various features of this software. Since you schedule appointments on the EHR software, the relevant physicians and staff are updated about it on their respective calendars and there are no chances of double booking as well. Helping you schedule as many appointments efficiently as possible and increase your patient's satisfaction rate as well.
Patient Portal
This software has patient portal capabilities which essentially means you patients can log on to the Greenway Health EMR online and schedule their own appointments or make appointment requests as well. This makes things very efficient as you no longer need to set the appointment and look at both of your schedules since the patient is able to see yours and make the appointment online themselves depending on the availability of both parties. This also reduces administration costs and time spent doing administrative work. The patient portal on Greenway Health also has messaging functions so you can essentially communicate with your patient about their upcoming appointment time and date. This helps you reduce the number of no-shows as well.
Instant Verification
An important aspect of running a medical practice is ensuring that your patient is eligible for services according to their insurance provider as well as making sure that the claims you put in are processed as soon as possible. Both these things are a priority with Greenway Health and are done instantly. The software lets you view patient eligibility information in a summary screen as soon as you need to. And as for the claims, the clear housing services for this make claim dismissal minimal and helps you process claims much quicker than before.
Better Billing
Human error is one of the things which makes billing incredibly tough and can cause issues for your practice in the long run. However, with Greenway Health EHR, you are bound to be able to improve your revenue cycle management. One of the biggest issues any medical practice has is to ensure that patient bills are paid and staying on top of these details requires a lot of effort. However with Greenway Health, it takes care of everything for you so you can focus on your patients which should be your priority. The software sends reminders for unpaid bills and keeps track of these details so that you do not have to worry about it.
Speech to Text Add-On
There are a lot of features which can be added to your Greenway Health EMR as an add on. These additional features tend to make your software experience even better. A very popular add-on is the 'Speech to Text' add-on which allows for you to dictate your notes and they will be converted to text and added to the patient file. This means if you prefer dictating notes, you do not have to spend your time or have a medical assistant or nurse spend their time on entering the data as text.
Accessibility
Greenway Health EMR is cloud accessible so you can essentially access the software from anywhere in the world. The software even has a mobile or tablet app which can be used to access it. This means even when you are on the go, you can be using this software and get your work done without any interruptions. This is a very important feature as it lets you keep yourself updated with work without having to physically be at your office.
Should you invest in Greenway Health?
Now, the final question that comes up is whether you should purchase Greenway Health EMR Demo. While we cannot answer this question for you as essentially the final decision is yours to make, we can give you some helpful tips on how you can answer this question! You should make a list for all the things you want to improve in terms of practice management and if most of the concerns on your list are being answered by the features we have listed above then Greenway Health might be a good software for your practice management needs. However, we fully advise that you do your own research before committing to a software. You can shop around and ask different vendors for demos of their software just to test them out and get a feel for them. Whatever decision you make will probably be the best decision for you and you should trust your instinct about it!
For the latest news and updates, follow us on Google News. Also, if you like our efforts, consider sharing this story with your friends, this will encourage us to bring more exciting updates for you.