Quick Guide on How To Avail Bajaj Finserv Personal Loan in India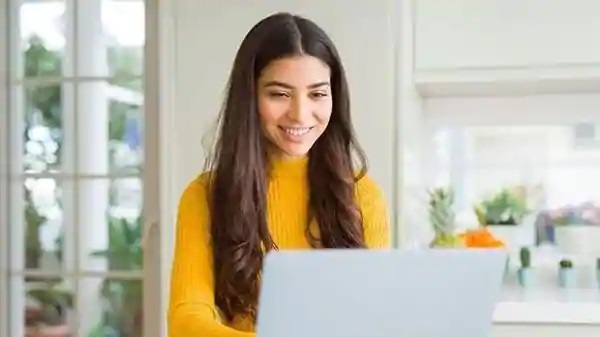 Since Bajaj Finserv is one of the major Personal Loan providers in the country, potential borrowers should be aware of the correct procedure for a loan application with this NBFC.
When opting for a Bajaj Finserv Personal Loan, an individual should follow the steps mentioned below –
Check personal loan eligibility criteria
Interested applicants can visit the financial company's website to check the various requirements that they must fulfil to avail such an unsecured credit.
Bajaj Finserv Personal Loans are available to those who are –
Aged between 23 and 55 years.
An Indian citizen.
Possess a stable source of income.
Employed at a reputed MNC, government organisation or public company.
Hold a CIBIL score of at least 750.
Self-employed individuals can avail a Bajaj Finserv Personal Loan as well. However, for entrepreneurs, some eligibility factors can differ. For instance, business owners need to own the enterprise for no less than three years before they can avail such unsecured forms of credit.
Improve CIBIL score if low
While individuals with poor credit rating can avail a personal loan for low CIBIL score, doing so can eliminate your chances of negotiating the interest rates. Instead, applicants can undertake a few things to improve their personal credit score.
Keep in mind that 750 is the minimum requirement for personal loans. However, higher scores can allow you to avail loans under more favourable terms. Thus, credit rating improvement can lead to consequent savings for a borrower.
Arrange the necessary documents
You can find the complete list of documents necessary at the NBFCs official website. Nevertheless, you must arrange the following while submitting such a credit application –
KYC documents (Aadhaar, Voter ID, passport, driving license, PAN, etc.).
Salary slips (for salaried individuals).
Bank account statement (for self-employed applicants).
Income tax returns.
Bajaj Finserv offers instant Personal Loan disbursal with minimal documents. Check with the lender regarding additional documents required for such a loan.
Determine the right loan amount
The lender may be ready to provide substantial sums to an eligible applicant, but one should limit credit to only as much as he/she can repay comfortably. High-value loans can be difficult to repay since the monthly instalments related to such credits are expensive as well. To determine the perfect loan principal, one can take advantage of Bajaj Finance Personal Loan EMI calculator.
With this tool, loan applicants can determine their monthly repayment liabilities even before officially availing the credit. It should minimise a borrower's risk of overburdening his/her finances by availing excessive loan amounts.
Apply for the Bajaj Finserv Personal Loan
After completing the procedures mentioned above, one can finally start the application process. Applicants can undertake an offline application process, which may be time-consuming and hectic.
Instead, borrowers should avail a personal loan online for enhanced simplicity and convenience.
Visit the NBFC's official website and navigate to the personal loan section.
Fill up an online application form with all relevant details, which includes name, age, contact number, employment details, income information and more.
Choose the loan amount
Find the right personal loan tenor that works for you and choose this repayment period.
Provide the scanned photocopies for all required documents
Submit personal loan application and wait for disbursal
The NBFC also provides pre-approved offers to accelerate and simplify loan applications. These offers are available on a range of financial products, which includes personal loans, business loans, credit cards, etc. Individuals can check their pre-approved offers by providing their name and contact details.
Consider these factors to avail the best personal loan terms. Follow all guidelines and take advantage of a hassle-free source of credit.
What is Credit Score
CIBIL credit score is a 3-digit number that quantifies an individual's CIBIL Report. It highlights his/her credit mix, loan repayment history, credit enquiries, etc.
The Credit score comes as a parameter for NBFCs financial institutions and helps them to gauge a loan applicant's creditworthiness effectively.
Steps to check CIBIL Score
One can check the online CIBIL score for free by following these steps.
Go to CIBIL's official website.
Look for the 'Get Yours Now' button and click on it.
Enter details like name, email ID, password, contact number, date of birth, etc.
Click on the 'Accept and Continue' button.
Confirm the OTP sent on the registered number to complete the verification process.
Follow the instructions given.
Avail a free credit report and CIBIL score.