Ranking the 10 Best Positioned MLB Franchises for the Next 5 Years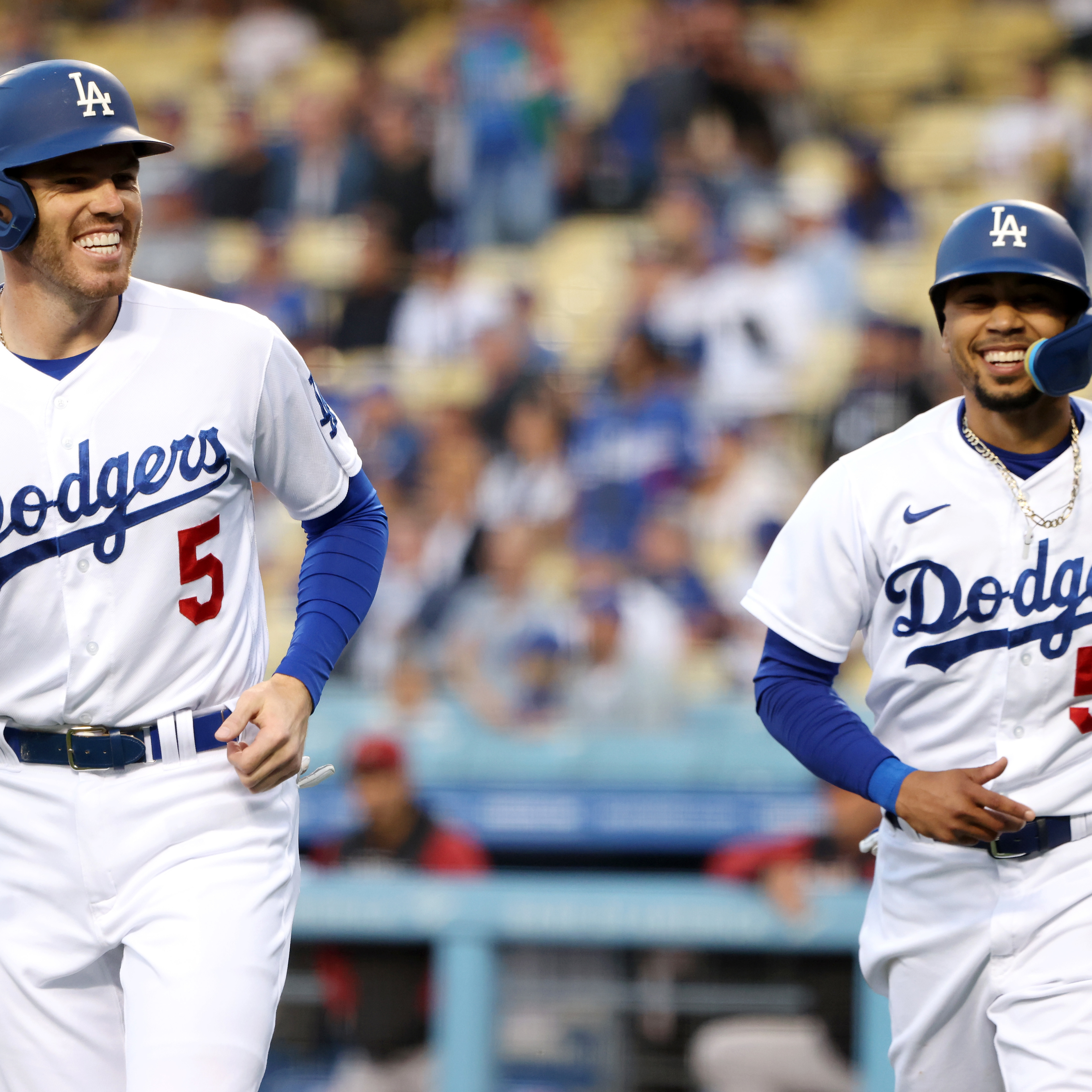 0 of 10
Wally Skalij/Los Angeles Times via Getty Images

It's hard enough to construct a winning team in Major League Baseball for just one season, much less a sustainable winner for multiple seasons.

And yet it can be done, and we see 10 teams in particular who have set themselves up well for the next five seasons.

We included the ongoing 2022 season in this outlook, so the window in play here runs through 2026. To narrow down our list, we looked at all 30 teams' rosters and asked:
How good are things now?
Which cornerstone players are under contract or club control through 2026?
Which top prospects are due to emerge?
What does payroll look like going forward?
For this, B/R's Joel Reuter's rankings for MLB's best farm systems and top 100 prospects were helpful. We also owe a big thank you to Spotrac and Cot's Baseball Contracts for help with payroll data and especially with individual players' years of club control.
Ultimately, the more satisfactory each team's answers to these questions are, the higher we ranked them.
1 of 10
Michael Reaves/Getty Images

Current Record: 23-30

Under Contract: RHP Sandy Alcantara, OF Avisail Garcia

Controllable Keepers: RHP Anthony Bender, 2B Jazz Chisholm Jr., OF Bryan De La Cruz, LHP Jesus Luzardo, LHP Steven Okert, RHP Cody Poteet, LHP Trevor Rogers, OF Jesus Sanchez

Top Prospects: RHP Eury Perez (31), RHP Max Meyer (35), SS Kahlil Watson (59), RHP Edward Cabrera (62)

It's no small thing that the Marlins have Alcantara signed through 2026. He was already one of baseball's top hurlers before 2022, and now he's a legitimate contender for the National League Cy Young Award by way of his 1.81 ERA and MLB-high 74.2 innings.

And yet, Alcantara hardly has a monopoly on filthy stuff among Marlins hurlers. Rogers and Luzardo can also overpower hitters on good days, and Cabrera's 2022 debut saw him go viral for his blank-and-you'll-miss-it changeup.

As they lead the majors in WAR from 27-and-under starters, young pitching is already the Marlins' defining strength. With Perez and Meyer—not to mention Sixto Sanchez if his shoulder ever recovers—still looming, it's more than safe to assume this will remain the case.

The Fish have more work to do with their lineup, but Chisholm and Sanchez give them at least two stalwarts to build around. Chisholm has both speed and power, though not quite as much of the latter in its raw form as Sanchez. Exhibit A: that home run.

State of the Payroll

Currently: $82.4 million

Peak: $115.4 million

Whether the Marlins get their offense up to par could depend on owner Bruce Sherman's willingness to sign checks. As his apparent unwillingness to do so was reportedly the cause of Derek Jeter's exit from the organization, this might be an iffy proposition.

Still, one would hope that Sherman's plan when he bought the Marlins wasn't to be an even cheaper owner than Jeffrey Loria. And with attendance ticking up at Marlins Park, there's at least some incentive for Sherman to finally let it rain after this season.
2 of 10
Duane Burleson/Getty Images

Current Record: 22-33

Under Contract: SS Javier Baez, LHP Eduardo Rodriguez

Controllable Keepers: RHP Beau Brieske, RHP Alex Faedo, C Eric Haase, RHP Alex Lange, RHP Matt Manning, RHP Casey Mize, LHP Tarik Skubal, 1B Spencer Torkelson, RHP Will Vest

Top Prospects: OF Riley Greene (2), RHP Jackson Jobe (67)

The catch here is that the Tigers still aren't a competitive team even after years of rebuilding. Disappointing returns from Baez (0.4 rWAR) and Rodriguez (minus-0.5 rWAR) haven't helped, which doesn't exactly bode well for the remainder of their contracts.

There are nonetheless reasons aplenty to be bullish on Detroit's future after 2022, starting with the general quality of the arms under the team's control.

Skubal is already a gem in the Tigers rotation, pitching to a 2.15 ERA through 10 starts this season. Lange and Vest are likewise dominating out of the bullpen, combining for a 1.74 ERA and 11.3 strikeouts per nine innings. And while he's been limited to two starts by an elbow sprain, Mize is only a year removed from putting up a 3.71 ERA over 30 starts in 2021.

There's less to get excited about on the offensive side right now, but the Tigers can still dream of Torkelson and Greene as a dynamic tandem. The former has been humbled to a 79 OPS+ thus far in his rookie season and the latter has only recently returned from a fractured foot, but it was mere weeks ago that they opened as our No. 4 and 5 prospects.

State of the Payroll

Currently: $138.6 million

Peak: $199.8 million

Here's yet another reason for Tigers fans to be optimistic about the future, with still another being that the club will be done paying Miguel Cabrera $32 million per year after 2023.

In all likelihood, the $217 million that general manager Al Avila spent on Baez and Rodriguez this past winter was just the start of the investing that Detroit will be doing in free agency in coming years.
3 of 10
Tim Heitman/Getty Images

Current Record: 25-31

Under Contract: SS J.P. Crawford, RHP Andres Munoz, LHP Robbie Ray, 1B Evan White

Controllable Keepers: RHP Chris Flexen, RHP Logan Gilbert, OF Jarred Kelenic, C Cal Raleigh, OF Julio Rodriguez, INF Abraham Toro, OF Taylor Trammell

Top Prospects: RHP George Kirby (10), SS Noelvi Marte (14), SS
Edwin Arroyo (87), RHP Emerson Hancock (89)

Like the Tigers, the Mariners also had high hopes for 2022 after loading up on name-brand players this past offseason. Yet their big additions have similarly let them down, and none more than Ray as he's pitched to a 4.97 ERA and minus-0.3 rWAR.

Yet it's too early to say that the Mariners erred in signing the reigning American League Cy Young Award winner to a $115 million contract. If nothing else, they certainly didn't err in extending Crawford. Already a Gold Glover, he's now making an impact on offense with a 142 OPS+.

The other clear standouts in Seattle's plans for the future are Rodriguez and Gilbert. Rodriguez has come on in a big way since a dreadful April, hitting .316 with seven home runs and eight stolen bases since May 1. With a 2.22 ERA through 11 starts, Gilbert has easily overtaken Ray as the Mariners' resident Cy Young contender.

Meanwhile, Kirby is already impressing with a 3.38 ERA and only three walks through his first six major league starts. Marte is likely still a year away from his MLB debut, but it's not too soon for Mariners fans to get hyped for his Rodriguez-like power/speed combination.

State of the Payroll

Currently: $106.2 million

Peak: $157.9 million

Granted, Seattle's future spending power wouldn't seem to be on the same level as Detroit's. But it's far from insignificant, and free-agent spending isn't the only thing it's hypothetically good for.

Even though he isn't due to hit the open market until after 2025, the Mariners should be thinking about an extension for Ty France, who's hit .301 since coming to Pacific Northwest via a trade with the San Diego Padres in Aug. 2020.
4 of 10
Ron Schwane/Getty Images

Current Record: 25-26

Under Contract: RHP Emmanuel Clase, 3B Jose Ramirez, CF Myles Straw

Controllable Keepers: 2B Andres Gimenez, LHP Sam Hentges, OF Steven Kwan, RHP Triston McKenzie, 1B
Owen Miller, RHP Eli Morgan, RHP Nick Sandlin, RHP Trevor Stephan

Top Prospects: RHP Daniel Espino (18), OF George Valera (45),
RHP Gavin Williams (71), SS Tyler Freeman (81), SS Brayan Rocchio (93)

Ramirez is tied for third among position players in rWAR going back to 2017, so the Guardians engaged in a bit of highway robbery when they tacked another five years on his contract for just $124 million.

The Guardians likewise locked up an ace closer and lockdown defender when they extended Clase and Straw. For their parts, Gimenez and Miller are more than capable partners in crime for Ramirez on the infield for the long haul. They're also strong defenders who have an .824 OPS between them offensively thus far in 2022.

Though no longer the sensation he was earlier in the year, Kwan's extraordinary plate discipline and bat-to-ball skill still paint him as an intriguing long-term piece. As he's putting it together with a 3.10 ERA through 58 innings, ditto for McKenzie on the mound.

Perhaps best of all, the Guardians farm system is about as loaded as they come. Espino is one of the nastiest hurlers in the minors right now, while Zach Buchanan of The Athletic recently pondered if Valera is the team's best outfield prospect since Manny Ramirez.

State of the Payroll

Currently: $68.2 million

Peak: $134.9 million

One way to read into these numbers is that they signify that the Dolans figure to invest a lot more in the Guardians payroll in the coming years. Indeed, perhaps twice as much as they are now.

However, we'll believe it when we see it. Though the Dolans clearly can spend more, they tend to keep the Guardians payroll in the bottom third of MLB. To do that, they're often just as willing to jettison talent as to add it.
5 of 10
Julio Aguilar/Getty Images

Current Record: 32-23

Under Contract: SS Wander Franco, 2B Brandon Lowe

Controllable Keepers: RHP Jason Adam, OF Randy Arozarena, RHP J.P. Feyereisen, LHP Shane McClanahan, INF Isaac Paredes, RHP Luis Patino, RHP Drew Rasmussen, INF Taylor Walls

Top Prospects: RHP Shane Baz (27), RHP Taj Bradley (48), OF Josh Lowe (58), IF/OF Vidal Brujan (61), IF Curtis Mead (92)

Though both are on the injured list right now, it's still worth applauding the Rays for locking Franco and Lowe into their infield for the long haul. Franco's upside as a two-way star is through the roof and into MVP-caliber territory, and Lowe hit 39 home runs just last year.

Arozarena, meanwhile, has generally been one of the most exciting players in baseball since first suiting up for the Rays back in Aug. 2020. His 132 OPS+, 33 homers and 34 steals can attest to that, but not as well as his overwhelming postseason resume.

There's also simply no overstating just how good McClanahan and Rasmussen have been since they became a starting duo last August. We're talking a span of 38 total starts at this point, complete with a 2.36 ERA and 200 strikeouts over 194.1 innings.

These five players give the Rays a heck of a core to build around, and their farm system is far from lacking add-on parts. In addition to the top-100 guys listed here, there's so much depth in said system that we have it ranked as baseball's best.

State of the Payroll

Currently: $86.8 million

Peak: Same

For what it's worth, it's a credit to Rays owner Stuart Sternberg that he allowed for an increase in payroll after his club went to the World Series in 2020 and then won 100 games in 2021.

Let's be real, though. The Rays have never been big spenders in the past and they're probably not going to be any time soon. The safest assumption is that their payroll is as likely to go down as up in coming years, even if it means trading away core players once arbitration starts to boost their salaries.
6 of 10
AP Photo/Jeff Roberson

Current Record: 32-24

Under Contract: 3B Nolan Arenado

Controllable Keepers: OF Dylan Carlson, INF/OF Brendan Donovan, RHP Andre Pallante, SS Edmundo Sosa, INF/OF Juan Yepez

Top Prospects: 2B Nolan Gorman (4), 3B Jordan Walker (25), LHP Matthew
Liberatore (55), C Ivan Herrera (88), SS Masyn Winn (91)

The focus in St. Louis right now is justifiably on the farewell tours of Albert Pujols, Yadier Molina and Adam Wainwright, but the franchise won't exactly be in ruin after they finally hang up their spikes at season's end.

Even if he'll be 36 years old by 2026, Arenado should have plenty of exciting youth around him over the next few seasons. Carlson finished third in the NL Rookie of the Year voting just last year, and Gorman is already one of MLB's most dangerous sluggers even though he just debuted on May 20.

At 6'5″, 220 pounds, Walker is built to be a fearsome slugger in his own right. Herrera is more of a glove-first catcher, and thus just the guy to eventually fill Molina's shoes behind the plate.

Though it's not quite as easy to see the future of St. Louis' mound staff, Liberatore should be a guy to build a rotation around. He can throw strikes with four different pitches, giving him a mid-rotation floor and a top-of-the-rotation ceiling.

State of the Payroll

Currently: $159 million

Peak: $163.5 million

There's obviously not a lot of daylight between these two numbers, but the Cardinals will have $27.5 million freed up this winter just from Wainwright's and Molina's salaries coming off their books. Naturally, additional money will get freed up in coming winters.

Rather than put all this money in free agency, the Cardinals might be better served pursuing extensions with Tyler O'Neill, Harrison Bader and Tommy Edman. As it is, O'Neill's name has already been popping up in extension rumors.
7 of 10
AP Photo/David J. Phillip

Current Record: 33-22

Under Contract: RHP Jose Berrios, RHP Kevin Gausman, CF George Springer

Controllable Keepers: 2B Santiago Espinal, C Alejandro Kirk, RHP Alek Manoah, RHP Julian Merryweather, RHP Nate Pearson

Top Prospects: C Gabriel Moreno (7), IF Orelvis Martinez (39), 3B Jordan Groshans (73), LHP Ricky Tiedemann (97)

What probably stands out most here are the two names that are missing: Vladimir Guerrero Jr. and Bo Bichette. Both are only under control through 2025, and neither seems especially close to signing an extension.

On the plus side, Toronto has three-fifths of its current rotation locked up for the long haul. Both Gausman and Berrios are candidates to age gracefully, while the 24-year-old Manoah is only getting started on what should be a very fruitful major league career. After an impressive breakthrough in 2021, he's dominating with a 1.98 ERA through 10 outings this year.

Even if Kirk and Espinal are short on name recognition, they're two more solid building blocks for Toronto. All Kirk is doing is hitting .306 while handling everyday catching duties. Espinal is a defensive wizard with a .283 average in his own right.

What the Blue Jays farm system lacks in depth, it more than makes up for in shiny blue chips. Moreno is raking with a .323 average for Triple-A Buffalo, while Martinez is already up to 14 home runs for Double-A New Hampshire.

State of the Payroll

Currently: $169.7 million

Peak: Same

At first glance, this is not a good look. If this means that the Blue Jays have already maxed out their payroll, then how are they supposed to extend Guerrero or Bichette or add talent as needed from the free-agent or trade markets?

Don't worry. It's not as bad as it looks. The Jays are due some substantial payroll relief after 2023, which could be their ticket to extensions for Guerrero and Bichette. Especially given that Springer will be 36 come 2026, they'll frankly need to do those deals if they don't want to quickly flame out as a World Series contender.
8 of 10
AP Photo/Ross D. Franklin

Current Record: 29-27

Under Contract: OF Ronald Acuna Jr., 2B Ozzie Albies, 1B Matt Olson

Controllable Keepers: RHP Ian Anderson, C William Contreras, RHP Jackson Stephens, RHP Spencer Strider, RHP
Kyle Wright

Top Prospects: OF Michael Harris II (28)

What Atlanta lacks in quantity of controllable players, it more than makes up for in quality.

Acuna and Albies are still only 24 and 25, respectively, and you'd never know that the former is coming off a torn ACL. He's returned to hit .313 with 10 stolen bases in 26 games, with exit velocity in the 95th percentile. While he's no Freddie Freeman, Olson has nonetheless enjoyed his return to his hometown as he's put up a 127 OPS+ and seven home runs.

With already seven home runs through 22 games, Contreras has positioned himself as yet another long-term keeper in Atlanta's lineup. Harris isn't on that level just yet, but his profile is that of a top-of-the-lineup type who steals bags and contends for Gold Gloves.

As for those arms, Anderson is already a postseason legend and Wright and Strider are having breakout years in 2022. Wright boasts a 2.41 ERA through 10 starts, while Strider in particular is up to 49 strikeouts through 32.2 innings as a multi-purpose swingman.

State of the Payroll

Currently: $179.9 million

Peak: Same

It's not by a small margin that Atlanta's payroll is the highest it's ever been. The difference between its current payroll and its second-highest payroll is closer to $50 million than to $40 million.

This won't be the case forever, though. Or even for that long. There's a ton of money set to come off Atlanta's books after 2023—just in time to explore extensions for Max Fried and Austin Riley before free agency can call their numbers at the end of that season.
9 of 10
Matt Thomas/San Diego Padres/Getty Images

Current Record: 34-22

Stars Under Contract: 3B Manny Machado, SS Fernando Tatis Jr.

Controllable Cornerstones: OF Jose Azocar, RHP Nabil Crismatt, LHP MacKenzie Gore, RHP Robert Suarez, Steven Wilson

Top Prospects: SS C.J. Abrams (9), OF Robert Hassell III (22), C
Luis Campusano (56)

In the same "quality over quantity" boat as Atlanta, we find the Padres.

Between his career-best 172 OPS+ and league-high-tying 3.3 rWAR, Machado might just be the best player in MLB right now. That same title seemed suited to Tatis at times between 2019 and 2021, and may yet again if the 23-year-old can put his shoulder and wrist woes behind him to become a star who's equal parts electric and durable.

In Gore, it sure looks like the Padres have found a future No. 1 for their starting rotation. After seeing his stock crash in 2020 and 2021, the 23-year-old lefty is now dazzling with a 1.50 ERA and 57 strikeouts through his first 48 major league innings.

The emphasis on quality here likewise applies to what's in San Diego's farm system. Abrams is a leadoff hitter in the making. Hassell is batting .305 for High-A Fort Wayne, and he should start hitting for more power as he adds to his 6'2″, 195-pound frame.

State of the Payroll

Currently: $216.6 million

Peak: Same

Back when the Padres had the lowest payroll in baseball in 2010, it's doubtful that anyone saw them one day becoming a luxury tax payee. Yet in 2021, that's what they became.

It's a testament to Peter Seidler and the rest of the club's ownership that they've pushed payroll even higher in 2022. And even if there isn't much room for further growth, the Padres have sizable salary chunks coming off their books after each of the next two years. Given his track record, GM A.J. Preller will presumably take full advantage of that.
10 of 10
Katelyn Mulcahy/Getty Images

Current Record: 35-20

Under Contract: RF Mookie Betts, 1B Freddie Freeman, INF/OF Chris Taylor

Controllable Keepers: LHP Justin Bruihl, RHP Tony Gonsolin, RHP Brusdar Graterol, INF/OF Gavin Lux, RHP Evan Phillips, LHP Alex Vesia, RHP Mitch White

Top Prospects: C Diego Cartaya (16), RHP Bobby Miller (37), 2B Michael Busch (43), 3B Miguel Vargas (46), RHP Ryan Pepiot (63), OF Andy Pages (74)

The Los Angeles Dodgers are by far the winningest team in baseball since 2013, and right now they're eyeing what would be their fourth trip to the World Series in the last six years.

This isn't the profile of a team that would also have the best farm system in the league, but the Dodgers check that box, too. With a .996 OPS and 10 homers in the low minors, Cartaya looks like baseball's next great offensive catcher. For their parts, Miller boasts triple-digit heat and Busch and Vargas are both plus hitters with power.

Among the controllable guys already in the Dodgers' midst, the memory of Lux's hype as a prospect shouldn't cloud how useful he's become as a role player. Otherwise, the Dodgers can take comfort in how Gonsolin (1.59 ERA and 2.0 rWAR) is breaking out as a starter while Phillips and Vesia have done fine work out of the bullpen in 2022.

Also worthy of comfort is the knowledge that Betts and Freeman aren't going anywhere. The catch is that both will be in their mid-30s come 2026, but for now neither former MVP is showing any signs of aging out of superstardom. Betts co-leads in rWAR with Machado and Freeman's OPS+ is a sturdy 132.

State of the Payroll

Currently: $260 million

Peak: $271.6 million

It's hardly out of the ordinary for the Dodgers' payroll to be so high, but also not out of the ordinary for relief to be right around the corner. They have a ton of salary coming free after this season, and even more after 2023.

Rest assured, that money won't go unspent. The Dodgers could potentially do long-term extensions with aces Walker Buehler and Julio Urias and still have lots left over for free-agent spending. A shortstop figures to be on their shopping list this winter, and they'll be able to make a run at Juan Soto after 2024.

---

Stats courtesy of Baseball Reference, FanGraphs and Baseball Savant.
Stay connected with us on social media platform for instant update click here to join our  Twitter, & Facebook
We are now on Telegram. Click here to join our channel (@TechiUpdate) and stay updated with the latest Technology headlines.
For all the latest Sports News Click Here 
 For the latest news and updates, follow us on Google News. 
Denial of responsibility!
TechAzi
is an automatic aggregator around the global media. All the content are available free on Internet. We have just arranged it in one platform for educational purpose only. In each content, the hyperlink to the primary source is specified. All trademarks belong to their rightful owners, all materials to their authors. If you are the owner of the content and do not want us to publish your materials on our website, please contact us by
email – 

[email protected]
. The content will be deleted within 24 hours.