You Might Be Surprised at the Differences Between 'The Last of Us' TV Show and Video Game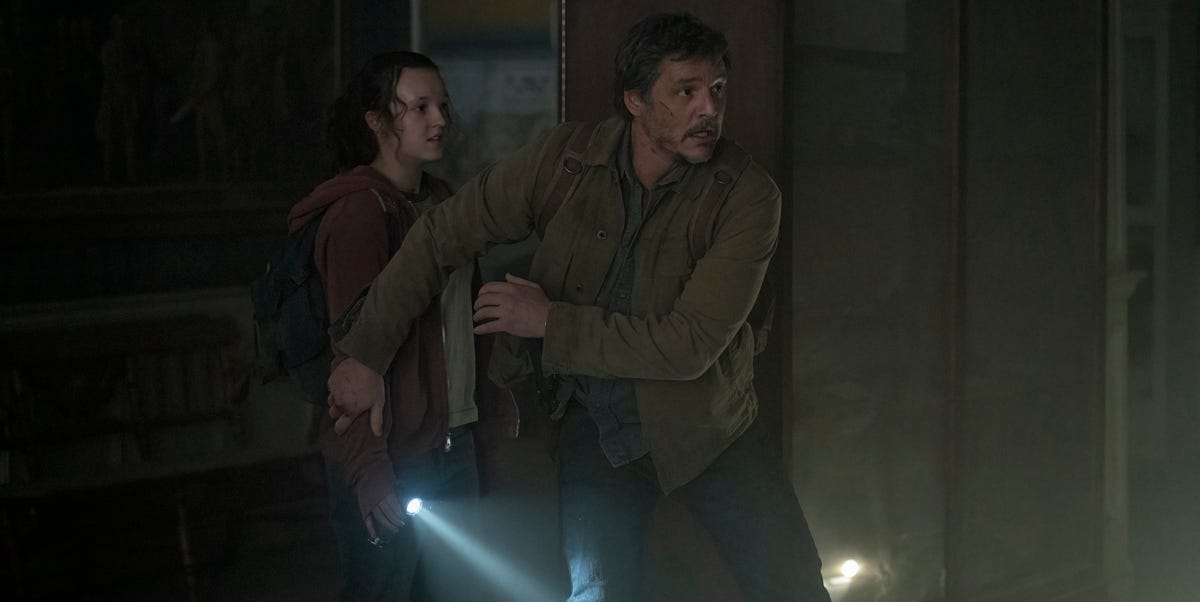 In case you already didn't know, The Last of Us is the latest video game to be adapted into a TV show. The only surprising thing? It's actually pretty faithful to the original material! But even though most of it is exactly the same—we're talking frame by frame exact—there are still differences as the story has moved to a new medium and become its own thing. Some changes might surprise hard-core fans of the game. And others might not seem like a big thing at all. Whether you are a The Last of Us expert or a total newbie, you're probably interested in learning more.
Here are all the major differences between The Last of Us video game and TV show.
Episode 1:
The Timeline:
Video Game: The game starts off on September 26, 2013 when the breakout hits Austin, Texas—where Joel lives—overnight on September 27. After spotlighting Joel's backstory, the rest of the game takes place 20 years later in 2033. That means that anything that happened in history until September 26, 2013, is canon in the series.
TV Show: The show's intro starts off with a television conversation about the possibilities of the future fungal outbreak, which airs in 1968.
Both the video game and the TV show state that Joel's birthday is on September 26. But the TV show shifts the outbreak back 10 years over to 2003 and then later jumps to 2023.
Joel's Time in the Quarantine Zone:
Video Game: This time is a little short-lived, and you don't really get to see a lot of his relationship with Tess or what they do. The biggest change has to do with Robert, whom Joel and Tess go after in the game when they find out that he sold guns meant for them to some of the Fireflies. After questioning him, Tess executes him.
TV Show: You see more of Joel's life in the Quarantine Zone until the present day. While he and Tess try to go after Robert for selling away the car battery they were going to use to leave the Quarantine Zone, he is already dead, which leads to their encounter with Marlene.
Spores:
Video Game: In the game, an airborne version of the virus called "spores" is a big challenge for both Joel and the players in their quest for survival. In the games, Ellie's ability to breathe in spores allows Joel to further accept her immunity against the virus.
TV Show: Spores don't exist in the show, which means Ellie's immunity isn't proven until she's bit and isn't affected. However, in this version, parasites do exist and are the main cause of the virus's spread.
Joel's Reason for Leaving:
Video Game: Marlene is still partially the reason why Joel and Tess decide to leave the Quarantine Zone, but it's mostly to get their weapons back, which she says they'll be able to get from the Fireflies if they safely transport Ellie to the capitol building.
TV Show: Joel's reason mostly has to do with his brother Tommy, whom he hasn't heard from in a while. In the games, Tommy joins the Fireflies, which causes a big rift in their relationship and they don't speak. In the show, we don't know exactly why Joel and Tommy separated, but we do know that Joel is looking for him.
Episode 2:
Tess's Sacrifice:

Video Game: Tess reveals to Joel that their luck has run out and she has been infected, further proving that Ellie is immune as her bite has already been cured. When they go to the capitol building, they discover the Fireflies have been killed by the military and have the entire place surrounded. Since she's infected, Tess tells Joel and Ellie to run away. She suggests that he go find Tommy, who will help connect them with the rest of the Fireflies.
Tess tells Joel and Ellie that she'll distract the military as much as possible to give them extra time. She manages to kill two soldiers before she is shot down, and Joel sees her dead body before turning away.
TV Show: The group reaches the capitol building and discovers the Fireflies are dead and were killed by someone who got infected. Tess tries to come up with a backup plan to transport Ellie, but Joel wants to give up and return home. That's when Tess reveals she's been bit and can't go any further. After one of the Fireflies wakes up and tries to attack them, Joel shoots them down, which causes the rest of the group to wake.
Tess tells Joel to take Ellie over to Bill and Frank's place to keep her safe and help "set everything right." In order to buy Joel and Ellie time, Tess decides to stay back and try to distract them by using the gasoline and grenades in the building to blow it up. As the remaining infected start to overtake the building, Tess tries to use her lighter to start a fire. After a few failed attempts, she manages to light a spark before dropping the lighter and causing the building to explode as Joel and Ellie safely watch it happen from the outside.
Episode 3:
Bill and Frank's backstory:
Video Game: Bill is still alive when we meet him. However, his partner Frank was infected and hanged himself before it took over. We meet Bill when Joel and Ellie arrive in Lincoln.
We learn more of their backstory as he talks with both characters and calls Frank his "partner." We later discover that Frank became upset with Bill's ways and tried to leave, taking some of Bill's things. But on his way back to his hideout, he ended up getting bitten and he killed himself before the illness took over.
Bill and Joel discover Frank's body while looking for supplies in a nearby home. Joel discovers his suicide note, which the player has the option to give to Bill or not. If they do, Bill reads it and becomes upset with it saying, "So that's how you feel. Well, fuck you too, Frank. Fuckin' idiot."
It's later revealed in a smuggler's note that Frank contacted someone to try to smuggle him into the Boston Quarantine Zone, as that's where he was trying to go. Of course, he never made it.
TV Show: Bill and Frank's story is reportedly different, according to the Hollywood Reporter, and will be featured in episode 3.
Frank will be played by Murray Bartlett, while Nick Offerman is cast as Bill. The biggest surprise comes from the fact that Frank is not dead, as hinted in episode 1 with the code that Joel uses (and how Tess tells Joel to go to Bill and Frank's).
"As awesome as that episode is, there are going to be fans who are upset by it," co-writer and co-creator Neil Druckmann told the New Yorker. "To me, the story we tell is authentic to the world. It's authentic to the themes that we're talking about."
WATCH 'THE LAST OF US' ON HBO MAX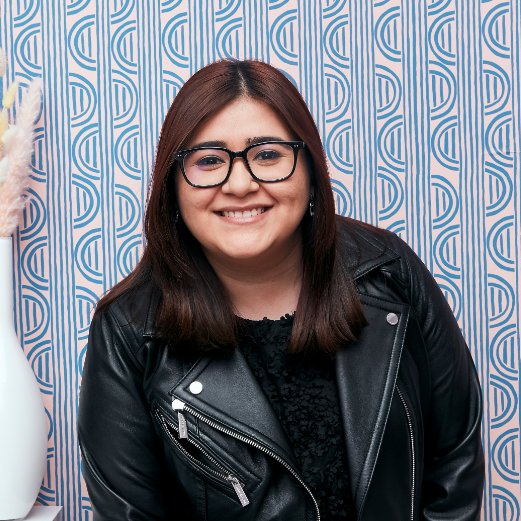 Associate Entertainment Editor
Tamara Fuentes is the current Associate Entertainment Editor at Cosmopolitan, where she covers TV, movies, books, celebrities, and more. She can often be found in front of a screen fangirling about something new. Before joining Cosmopolitan, she was the entertainment editor over at Seventeen. She is also a member of the Television Critics Association and the Latino Entertainment Journalists Association. Follow her on Twitter and Instagram.
Denial of responsibility!
TechAzi
is an automatic aggregator around the global media. All the content are available free on Internet. We have just arranged it in one platform for educational purpose only. In each content, the hyperlink to the primary source is specified. All trademarks belong to their rightful owners, all materials to their authors. If you are the owner of the content and do not want us to publish your materials on our website, please contact us by
email – 

[email protected]
. The content will be deleted within 24 hours.